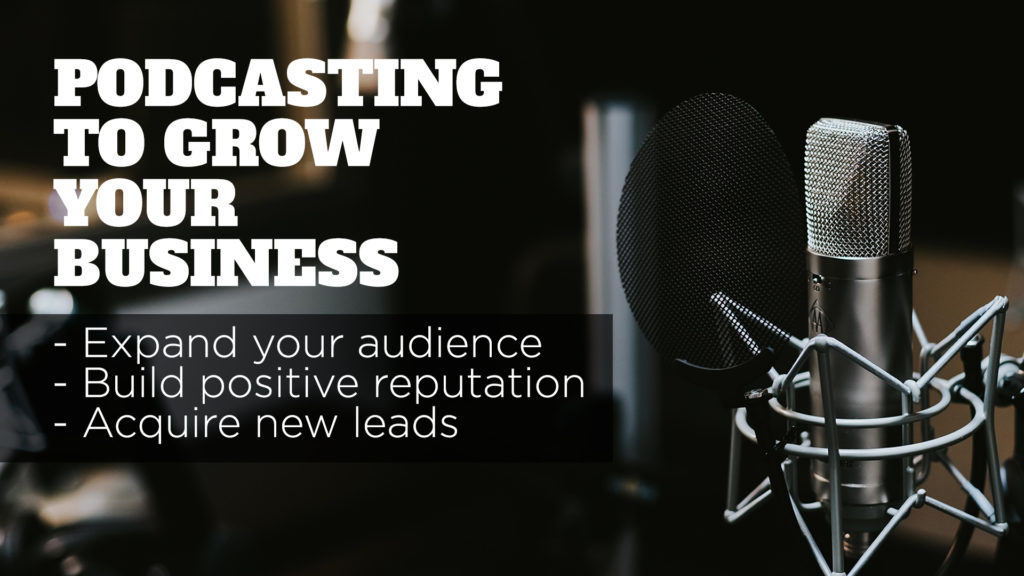 Podcasting is proving to be an incredibly effective tool for businesses to reach new audiences, build positive reputation, and acquire new leads.
We can help you strategize, launch, and maintain a professional, effective podcast product, from ideation to distribution.
Our full-featured launch service can help businesses from any industry, and of any size, join the world of podcasting.
An award-winning podcast producer will help you:
Define goals and set expectations for your podcast
Determine what format your podcast should take
Decide how often you should publish new episodes
Explore recording and post-production technical needs
Consider specific production elements (music, intro/outro, artwork, etc.)
Prepare for distribution with all major podcast networks (Apple, Google, Spotify, etc.)
Plan for ways to leverage podcast content for greatest impact
Once we've worked together to decide what to do, we'll help you do it! We can help:
Create show intro, outro, basic production elements
Record the initial episode
Edit various elements of the episode
Mix and master the episode for maximum audio quality
Schedule episode for publish
Create show notes and artwork
Establish statistical and performance metrics
No matter what specific needs you or your business might have, we can help get you up and running. With our industry-leading experience guiding you, no technical knowledge, prior podcasting or recording experience is necessary.
Solutions are available for almost any budget.
CONTACT US TODAY
(Discounts available for Newark, NJ-area businesses)