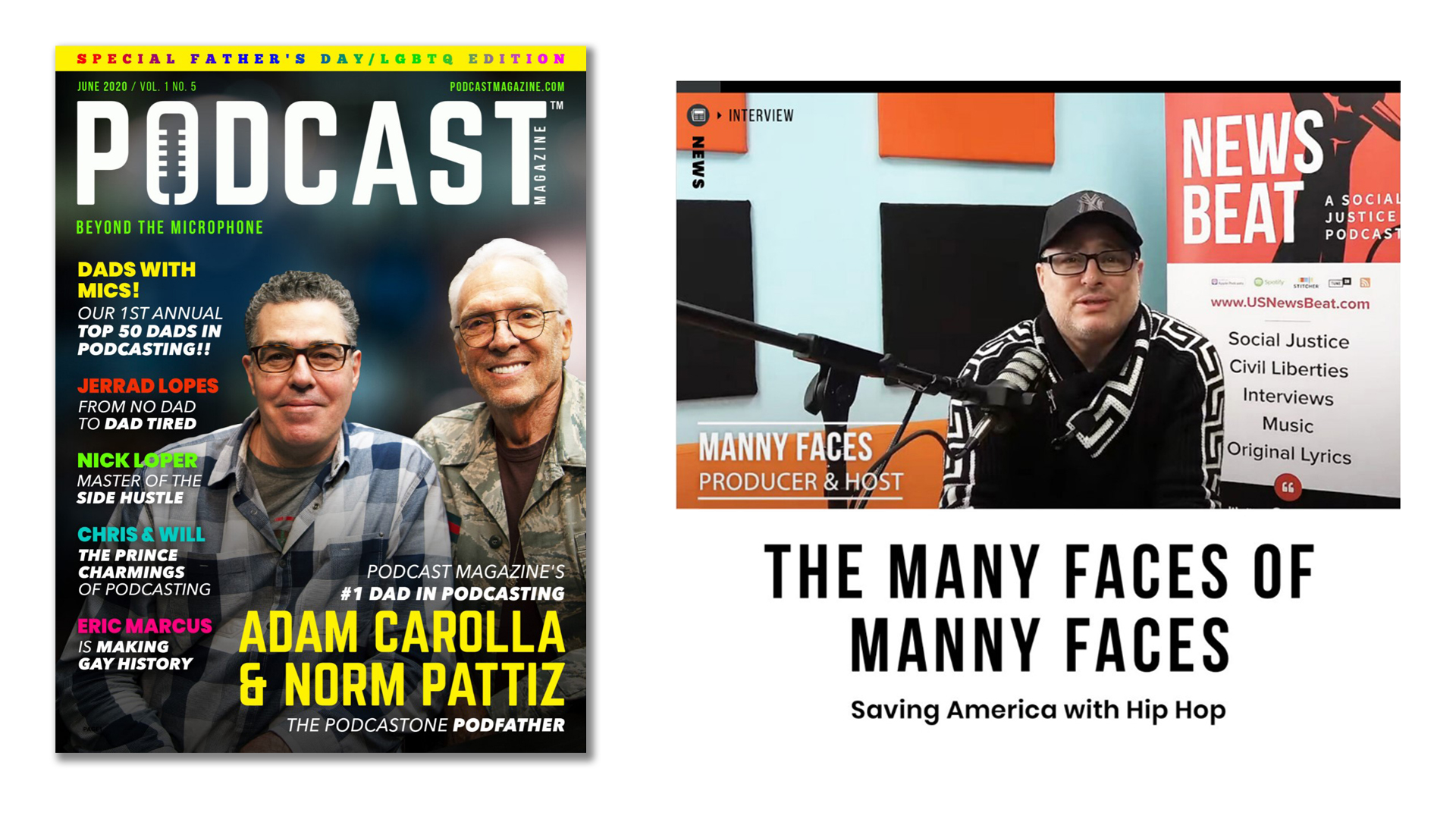 23 Jun

Founder of Manny Faces Media Featured in Podcast Magazine

Michael "Manny Faces" Conforti, founder, president, and executive producer of award-winning podcast production studio Manny Faces Media, was featured in the June, 2020 issue of Podcast Magazine, a leading industry publication. The multiple-page spread was a part of the magazine's Father's Day issue, and highlighted Manny's work with the groundbreaking, award-winning social justice podcast, News Beat, and Hip-Hop Can Save America!, aka, "the world's smartest Hip-Hop podcast."

The profile, written by news section editor Tami Patzer, touched on the special bond Manny has with his eldest daughter, Porsha. In 2019, Manny donated a kidney to Porsha in a fully successful living transplant procedure, and a year later, both father and daughter are doing well.