15 Jul

Newark, NJ – Free podcasting seminar for businesses

On July 31, 2019, Manny Faces Media will be hosting a free seminar for small, mid-sized, and large businesses in and around Newark, NJ to discuss the benefits of starting a podcast to help acquire new leads and customers, expand audience, and increase reputation.

CLICK HERE FOR MORE INFO OR TO RSVP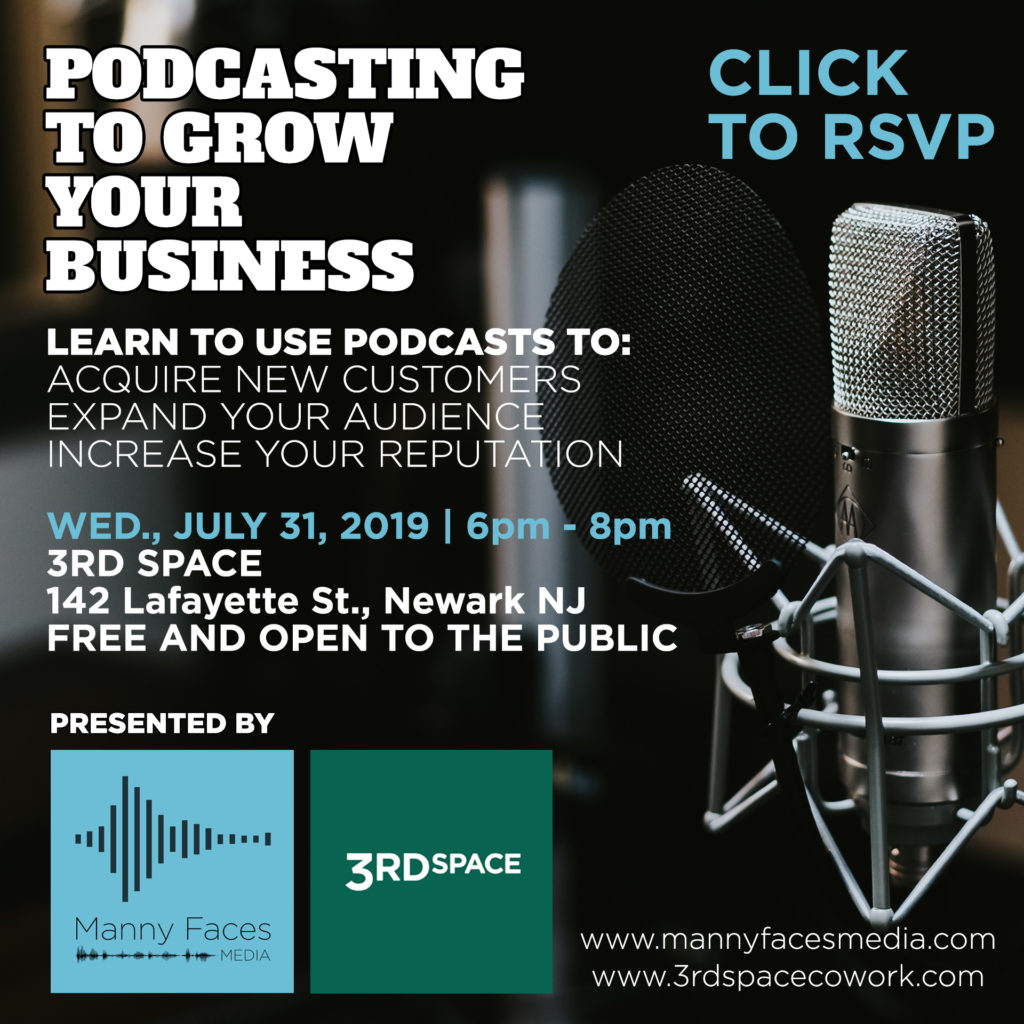 Each month, more than 100 million Americans listen to a podcast. Those listeners tend to have higher income, are more likely to follow and engage with businesses on social media, and 69% report that podcasts make them aware of new businesses or products.
This explosive industry is opening the doors for businesses of all sizes, in all industries, to engage the public in a way never before possible. The barriers to entry are low, but there are many factors to consider if you want to use this technology in an effective, cost-efficient manner.
This discussion will cover why a business might want to start and maintain a podcast, how to begin planning one, and what pitfalls to avoid. Some of the topics will include:
Goals and expectations for your podcast
What format it should take
What content it should include
Recording and post-production technical needs
Various production elements (music, intro/outro, artwork, etc.)
Distribution (Apple, Google, Spotify, etc.)
How to leverage podcast content for greatest impact
The workshop will be led by award-winning podcast producer and Newark resident, Manny Faces. Manny has helped launch several podcasts across multiple industries, including small business, marketing, journalism, music and entertainment, nonprofit, personal brand building, and more. His work has been awarded several major industry accolades.
This event is free and open to all businesses, individuals, or organizations that are interested in learning how podcasting can help elevate and amplify their reach and increase their revenue.